"YOU SHOULD WRITE A BOOK"
Has anyone ever told you that? Your area of expertise, your personal history, a special experience, or maybe just a great idea for a story – all of these are good reasons to write a book.
When you write a book –

0ther people consider you an expert on your topic. This can lead to invitations to speak to groups, consulting work, or any number of opportunities. If you're in business, it can help increase your business.
You can share your thoughts on a subject. Whether your book is fiction or nonfiction, you have the opportunity to express your individual point of view.
You create something that will last forever. Think of the authors of the past who you admire. The works of such greats as Shakespeare, Dickens and Poe remain long after the writers themselves have gone.
Some people convince themselves that they are finally going to write that novel, memoir, autobiography or nonfiction book that they have been putting off. Every day thousands of aspiring writers begin their books, only to discover that it's more difficult to do than they realized. Organizing and developing ideas is hard work – not to mention the actual physical act of putting words onto paper (or your hard drive.) Few people have the time, inclination and ability to complete a book length manuscript.
When people want their car repaired, they consult a mechanic. When they want their taxes done, they find an accountant. Seeking out a professional to help with a project is something you already do. Kyle Word is a writing professional who can help you write your book, whether you want him to coach you through your own writing process, or you want him to transform your ideas into words.
After you work with Kyle, you'll finally be able to say those magic words:
"HEY, I WROTE A BOOK!"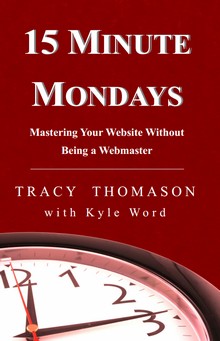 "From his early encouragements which helped me realize that I did have a message worth sharing, through the planning and editing, and on to consulting on cover design, Kyle was a part of every step of the writing of 15 Minute Mondays.

Having never written a book before, I thought that finishing it would just require sitting down at the computer and letting the words flow out of me. Little did I know that I would have become bogged down, lost, and completely discouraged without Kyle's guidance. His simple and straight-forward process for outlining, along with his willingness to repeatedly send the outline back with instructions to 'dig deeper,' gave me the framework for finishing the book without losing my mind.

I also appreciated his candor and advice during the editing process. He frequently took my words, dressed them up, and handed them back to me. They were still mine - still in my voice - only they were better.

Thank you, Kyle! 15 Minute Mondays would still be wishful thinking if not for you."

— Tracy Thomason. author of "15 Minute Mondays"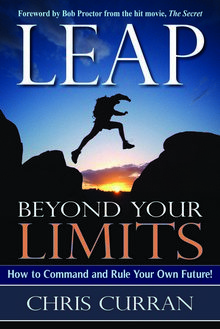 "Kyle helped me say what I wanted to say in my book. That sounds easy, but it's actually not. Every time I felt stuck or frustrated, Kyle somehow lifted the fog and got the project back on track. When you work closely with someone who has mastered their craft, it can be easy to miss the magic in their everyday actions. It was the accumulation of Kyle's common-sense ideas and suggestions that helped make the book a success. When my project was finished I sincerely appreciated all the expert techniques, abilities and experience that Kyle brought to the table. I still remember the day I stepped back, looked at my book and said, "Whoa — this turned out great!" BIG Thanks again Kyle! Can't wait to start my next project with you!"

— Chris Curran. author of "Leap Beyond Your Limits" (Goal Ability Publishing)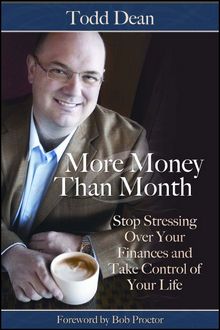 "I appreciate Kyle's contribution to my book "More Money Than Month". I know that its success is certainly due in no small part to his ideas and suggestions. Thank you Kyle for your input on my book!"

- Todd Dean, author of the best selling book "More Money Than Month"